About Love
2020-2022
The photographic essay "About Love" examines romantic relationships of people in their mid-twenties in the photographer's environment.
In intimate portraits of couples, the photographer explores his question: "What is it like for other people my age to be in a relationship?" In constant reference to his theme of partnership, he shows his protagonists in private moments.
In addition to the portraits and momentary glimpses of the couples, written conversations provide insights into the aspects of the individual relationships that cannot be visualised.
Subscribe
to the newslettter, to stay up to date with the release of the book!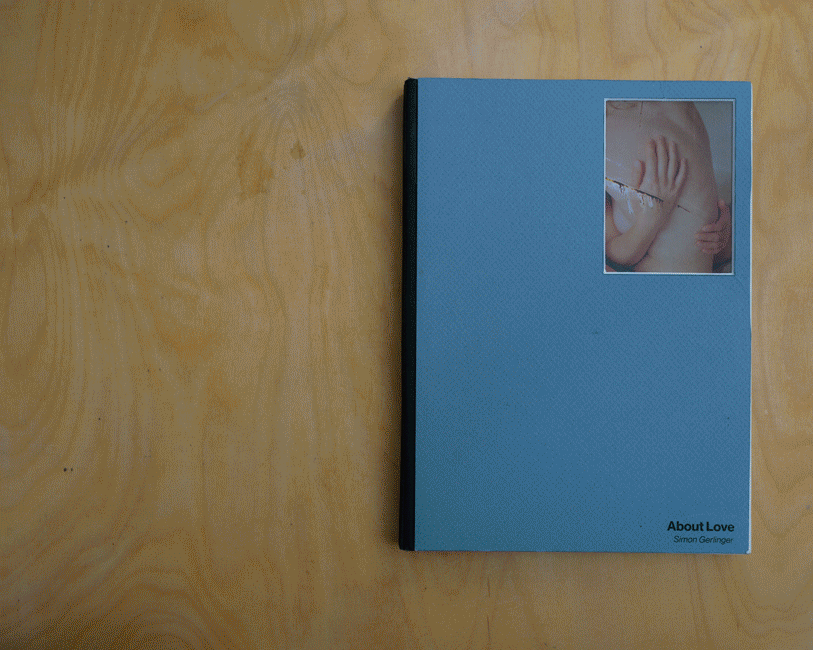 The Book
Combining photographs and longread interviews the photobook contains five individual stories.
In addition to that, a personal exploration on the topic of relationships is included by text and diary photographs of the author.

- 27cm x 19,5cm
- 140 pages
- swiss brochure
- cut out cover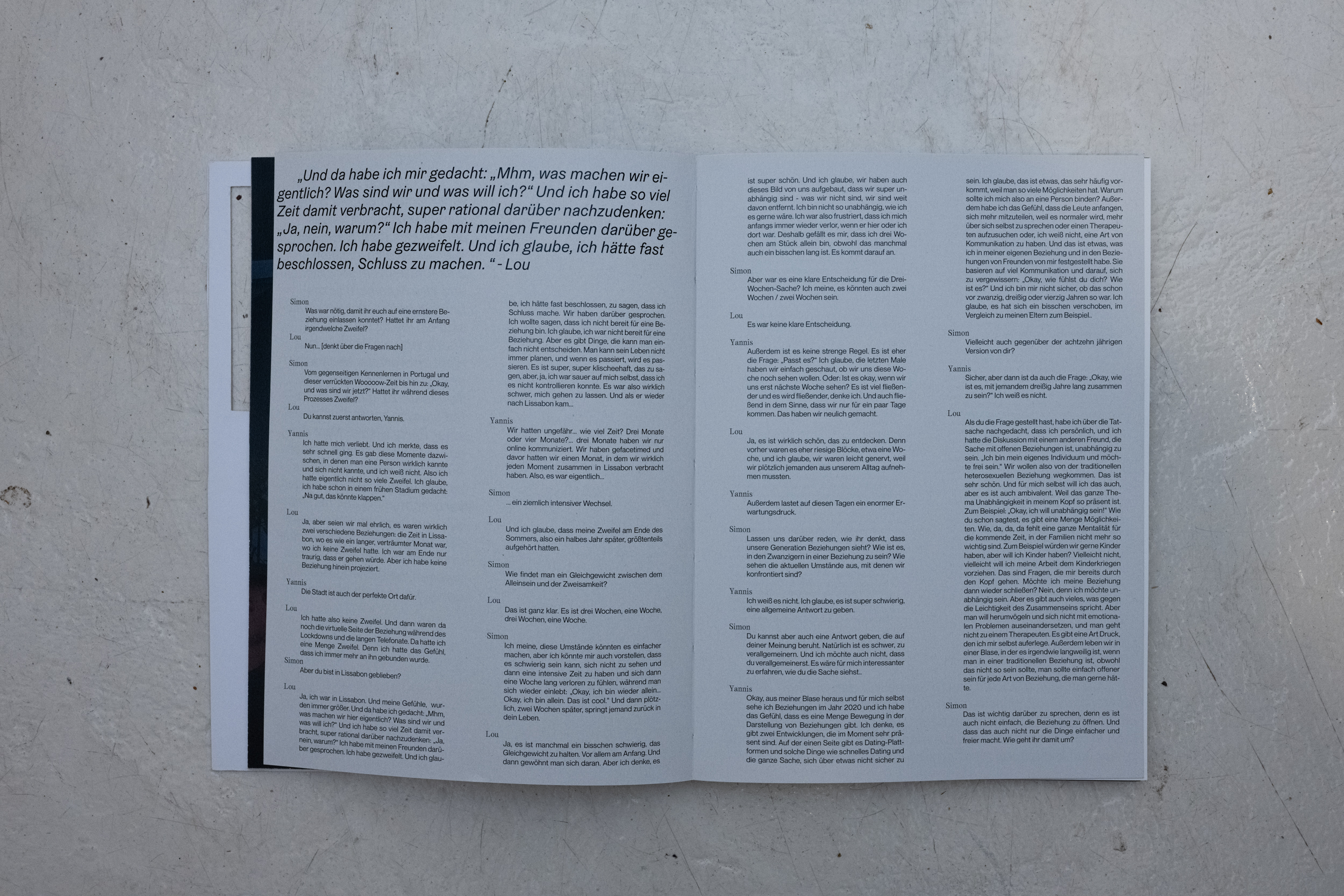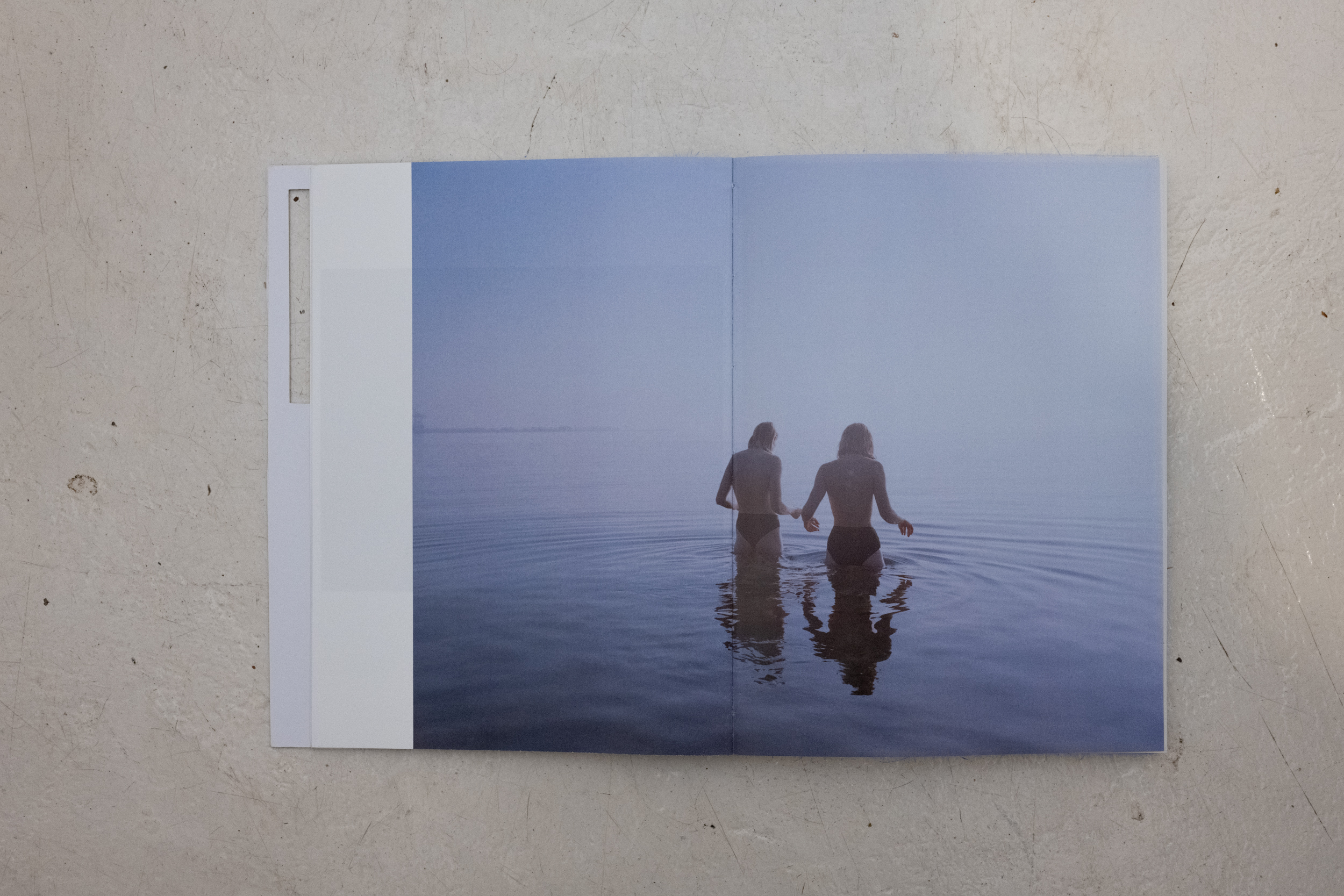 Pictures

Publications:

Spiegel Start 03/2023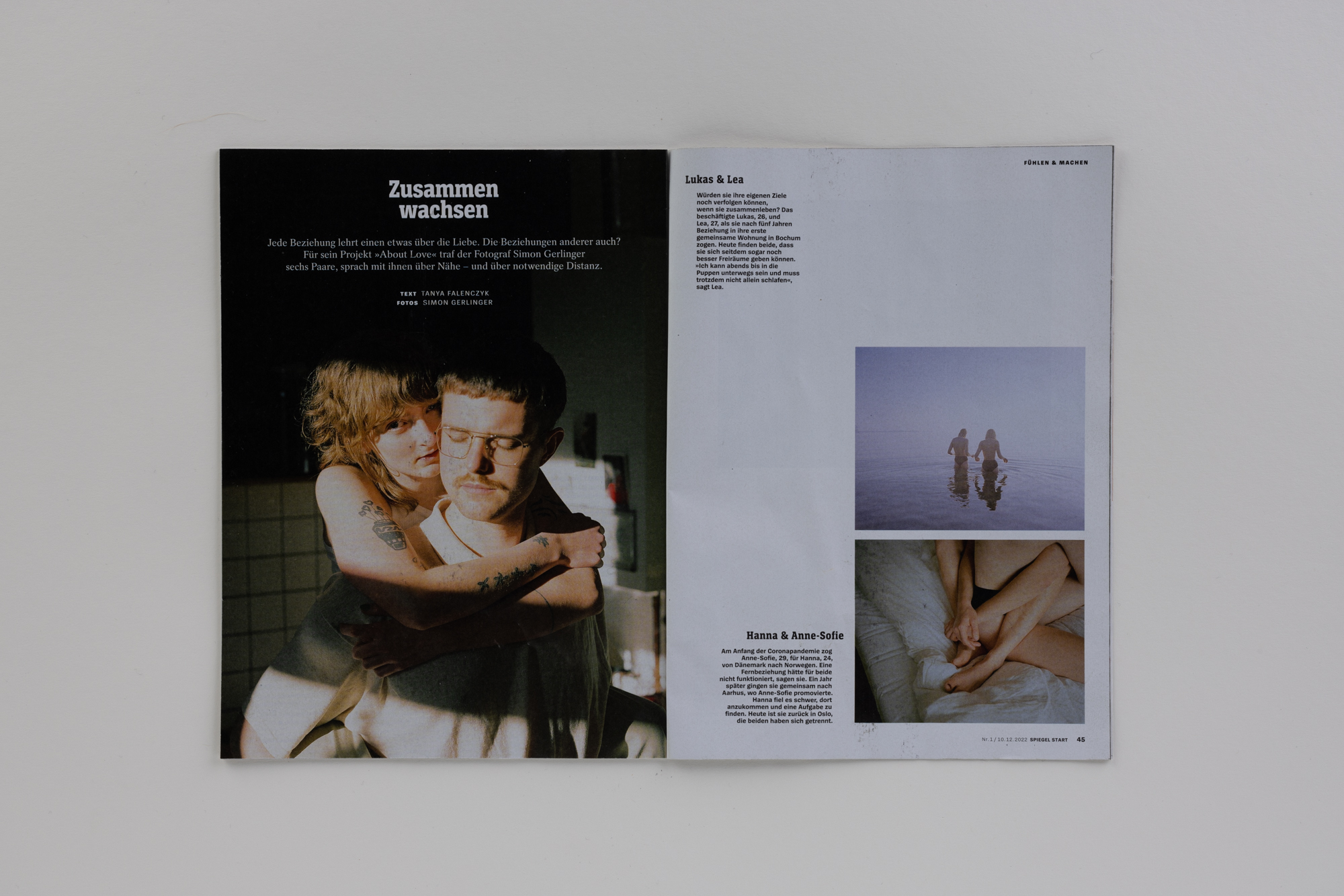 Geo Wissen #79, 2023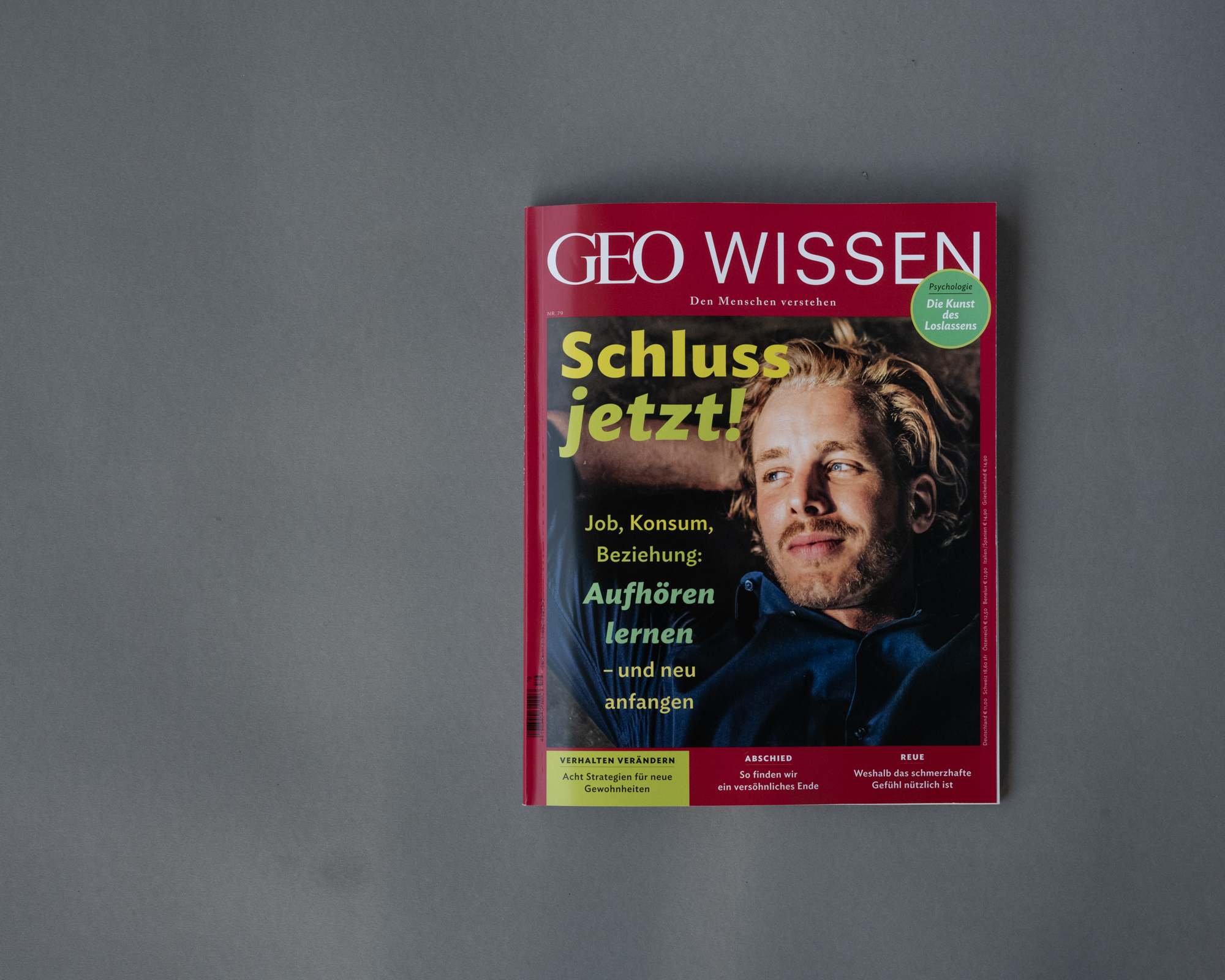 Zeit Christ und Welt 0723
Exhibitons Views
Group show, "Don't dream, its over"
Künstlerhaus Dortmund, 2022

back to top︎︎︎